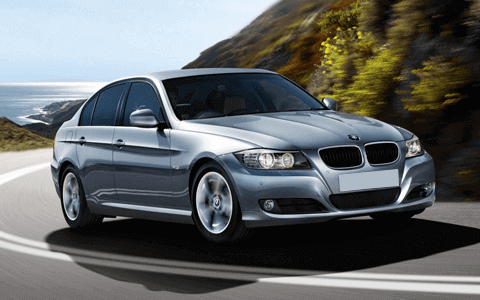 BMW X series is comprised upon a variety of sports activity vehicles and BMW crossovers. It is a specialized line of vehicles that are mostly 4 wheel driven but are manufactured with keeping luxury space, style, power and performance in mind for the urban areas. Philosophy of X Series is "above all, it's a BMW. So, whatever these vehicles portray most importantly the real essence of BMW performance is never lost.
BMW ensures that it keeps its quality standards as high as possible and that in terms assures its reliability, but there are many variables that contribute in the decline of the otherwise brilliant BMW engine. Once the defect become unbearable then decision to replace it becomes necessary. Let's see what choices do we have when it comes to replacement engine.
Preferences to Replacement Engines
Typically, there are two choices available when it comes to replacement engines. Instead of buying a new engine which is an expensive choice you should consider a BMW used engine that can save you almost half the amount you would other wise pay for new engine. buying a used engine runs the risk of you acquiring a faulty engine that would not only damage the vehicle in the long run but also would affect the budget. A better choice is to go for a BMW reconditioned engine which is in effect a minor used engine that when in our facility, is thoroughly checked and any parts that may cause a problem are replaced with new quality parts. This engine is as good as a new engine as far as the quality and performance is concerned.
BM Engine Works can Help you Pick Up Perfect Engine
Many comparison sites promise you to provide perfect engines at cheap prices but, in reality they are just comparison sites arranging engines from other engine sellers. They have very little or no influence over the process and you may end up with a substandard engine. BM Engine Works is unique in a way that every engine listed on our site is owned and tested by our team of engineers. Each of the engine is run tested and compression tested and then put on display to ensure the quality.
You just enter the vehicle registration number and the system configures the rest of the information and show you a list of engines that are compatible with your vehicle and you can choose according to your specifications and budget.
Chance to Save up to 50% and 100% Customer Satisfaction
We strive to provide 100% customer satisfaction to our esteemed customers by providing them a stress-free transaction to replace their engine. You get written warranty from 6 months to 24 months depending on the conditions of the engine.
You can possibly save around 40% when buying an engine from us when compared to buying a new engine. further savings are available when you are lucky enough to catch the seasonal discounts.
Swift Delivery and Expert Fitting
For the convenience of our customers we offer quality delivery service at economical prices and deliver the engine any where in United Kingdom. You can also opt for our exclusive fitting service where we fit your engine expertly and deliver your vehicle at your doorsteps along with written warranty.