Reconditioned & Used BMW X6 Diesel Particulate Filter in Stock Now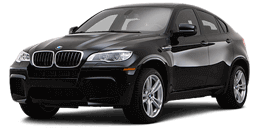 The diesel particulate filters collect the carbon soot coming from combustion chamber exhaust ports and the exhaust system. It is usually the hottest part in an engine because it collects the exhaust gasses to pass through the catalytic filters to drop the temperature down. So, when you decide to touch the diesel particulate filter of your car, make sure that your car is completely cold.
If your diesel particulate filter is cracked and leaking the exhaust gases through it, it means that the filter is totally blocked and needs an immediate replacement. But it is not that easy to find good quality used or reconditioned diesel particulate filters at affordable prices. BM Engine Works is a reliable supplier of used and reconditioned BMW X6 diesel particulate filters at affordable prices.
Any diesel particulate filter purchased from us, comes with a standard warranty for your peace of mind. We also offer nationwide delivery services to our customers.