Buy Replacement Exhaust Manifold for BMW X6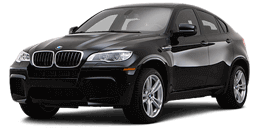 The exhaust manifolds connect the combustion chamber exhaust ports to the exhaust system. It is usually the hottest part in an engine because it collects the exhaust gasses at the initial stage that further passes through the catalytic filters to drop the temperature down. So, when you decide to touch the exhaust system of your car, make sure that your car is completely cold.
If your BMW X6 exhaust manifold is cracked and leaking the exhaust gases through it, it needs an immediate replacement. But it is not that easy to find good quality used or reconditioned exhaust manifolds at affordable prices. BM Engine Works is a reliable supplier of used and reconditioned BMW X6 exhaust manifolds at the prices that suits your budget. We have a strict quality and reliability check system and we follow the strict reconditioning guidelines of actual manufacturers while reconditioning the parts.
Any exhaust manifold purchased from us, comes with a standard warrantee for your peace of mind. We also offer nationwide delivery services to our customers.
Reconditioned and used BMW X6 exhaust manifolds are normally made from cast iron alloys, so they are reasonably priced. But because of production cost limitations, some OEM exhaust manifolds are vulnerable to oxidation and rust.
Aftermarket manifolds, on the other hand, are planned for best engine performance. The exhaust manifolds are made from stainless steel, coated mild steel, or aluminized steel are bit expensive.
Aftermarket manifolds are more expensive than OEM. BM Engine Works offer both qualities at very cheap prices, even you are looking for a new, used or reconditioned BMW X6 exhaust manifold. We offer supply and fitting services for replacement engine ancillary parts at very minimal labour costs. Our nationwide delivery services can catch you anywhere in the UK.