Buy Replacement Diesel Injection Systems for BMW X6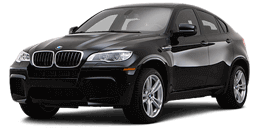 Looking to buy a replacement BMW X6 diesel injector? Then you should get a rebuilt or second hand BMW X6 diesel injectors as they work out much cheaper. If you are short on time, then our swift supply and fit service is the right service for you. Simply enter your BMW X6's reg number to view the prices of the diesel injectors that fit your BMW, book for supply and fit or get it delivered anywhere in the UK at your door step. We have strict quality and standard checks to make sure you are getting the best quality replacement BMW X6 diesel Injection systems at the cheapest online rates. For your peace of mind we offer standard warranty on all BMW X6 diesel injectors, so simply go ahead by entering your vehicle details and enjoy quality services.
Diesel injectors spray fuel instantaneously into the cylinders of the engine, and they are highly resourceful in metering fuel into the engine, resulting in improved and more accurate fuel delivery. If you want to enjoy these doles, then you must be willing to pay the price. If you have any budget constraint, then you can opt for used or reconditioned diesel injection system, in order to save money. We work hard to offer you quality engine parts and our 24/7 customer service to satisfy our customers across the country.