Buy Replacement Catalytic Converters for BMW X6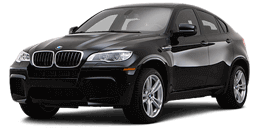 If your BMW X6 catalyst is not working effectively, it means an immediate replacement is required. But it is not that easy to find quality used or reconditioned catalyst converters at affordable prices. BM Engine Works is a reliable supplier of used and reconditioned BMW X6 catalyst converters at affordable prices.
BMW X6 Catalytic Converter Problems
BMW X6 catalytic converter problems can amplify the exhaust emissions and a decline in engine performance. Most problems shoot from sudden temperature changes. Extreme unburnt petrol in the exhaust can convert the catalyst into a bomb shell due to extremely high temperatures and damage the catalyst substances. As a result, the catalytic converter does not work properly and requires a replacement.
Warranty
Any purchased part from BM Engine Works, used, rebuilt, reconditioned or remanufactured comes with a standard warranty for your peace of mind. We also offer nationwide delivery services to our customers.