Fully Tested Reconditioned & Used Rear Diffs for BMW X5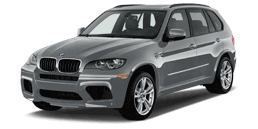 If you are facing BMW X5 rear differential problems or there is a rattling sound coming from your BMW X5's diff when shifting gears, speeding up or down or even it is coming continuously, don't panic, BM Engine Works has all your supply and fit needs. We specialize in quality used and reconditioned replacement BMW X5 rear differentials and have the largest stock of used, second-hand, reconditioned, recon, remanufactured, or even rebuilt, in the UK for replacement BMW X5 Differentials ready to be fitted and every part is fully tested for highest quality standards by following the OEM standards and manufacturer guidelines for utmost accuracy and proficiency and every unit comes with a standard warranty for your extra peace of mind.
To find out how much would it cost, you can either contact us at 24/7 customer service support or simply enter your vehicle details for the online price quotes. We offer differential fitting for minimal charges and also deliver nationwide. Contact us now for the cheapest online prices on reconditioned and used BMW X5 diffs, gearboxes and transmissions.