Reconditioned & Used BMW 325d Fuel Pumps Filter in Stock Now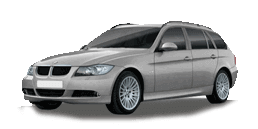 BM Engine Works is the number one online destination helping you choose the perfect high pressure pumps, simply by entering your REG details. We only supply quality used, recon, refurbished, second-hand and reconditioned BMW 325d high pressure pumps for sale on the net. Moreover, we also provide fitting services for minimal charges carried out under the supervision of experts.
Once we are satisfied for the utmost performance only then the high pressure pumps will be delivered to you anywhere in the UK. If you are looking for a second hand or rebuilt BMW 325d high pressure pump, you know it is a time consuming task to find one hence we have made it easier for you. Just enter your vehicle details and we will do the rest for you. Contact us now for the lowest online rates on BMW 325d high pressure pumps.