Cheapest Replacement Cost For BMW Z Series Engines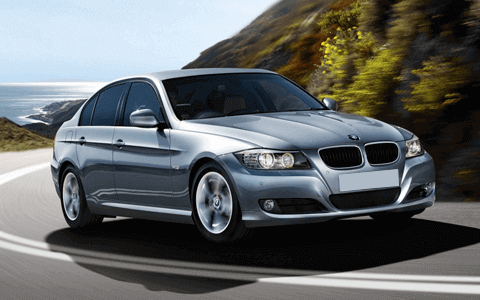 BMW Z Series is comprised of a series of roadsters that include Z1, Z3, Z4 and Z8. Roadsters are two seat convertibles that takes its inspiration from the sports appearance. This term was first used in United States and caught up with the rest of the world in later stages. BMW's roadsters had its niche following but most notable roadster was the Z4 which successfully made it to its third generation.
High performance BMW engines that power those cars are top of the range as far as quality and reliability is concerned but either due to excessive mileage or due to negligent or rough driving those engines can develop severe defects and a replacement engine becomes necessary. Following we are going to see what choices do we have when replacing the engine is necessary. Let's see how can we find cheapest engines for replacement.
Understanding the Used and Reconditioned Engines
Replacing an engine is no ordinary task as it requires in depth knowledge and understanding of how an engine works. You can go for easier choice and acquire a new engine from dealership but its an expensive choice. A cheaper option is used BMW Z Series engine that can save you significant amount but also present a risk of buying a substandard engine that may show faults in later life. A better choice is to buy a reconditioned BMW Z Series engine that is a used engine thoroughly checked and any suspect parts replaced so the engine is almost as good as a new engine when it comes to performance and reliability.
Stocks of Quality Engines at BM Engine Works
BM Engine Works is an engine seller not a comparison site. Difference between them is that a comparison sites are merely facilitators who connect you to the different engine sellers scattered around the United Kingdom. Unless it's a very influential site, those comparison sites cannot control how reliable engines are sold by the engine sellers they support. With us its different. We acquire the engines ourselves and once in our facility, we compression test and run test them to make sure every engine that is being sold at our portal is mechanically fit.
Quality Assurance and Big Savings
We aim to provide 100% customer satisfaction to our esteemed clients. Such is our confidence on our engines that we provide written warranty with every engine sold. Warranty usually start with 6 months and can go up to 24 months depending on the condition of the unit.
You can save up to 45% when you buy a used or reconditioned engine. a new engine from the dealership can cost you roughly 50% more than what we charge. There are further savings to be explored when you take advantage of seasonal offers.
Let US Fit the Engine for You
We can arrange an economical delivery for you or even fit the engine for you in your vehicle. We can pick up your vehicle form your destination get the engine fit and bring the vehicle back with written warranty.