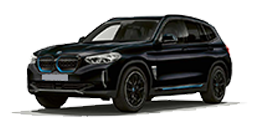 BM Engine Works stocks quality BMW iX3 Engine for sale in stock now, ready to be dispatched and fitted. Enter your BMW iX3 details to get the best match available in our inventory now, to view price and check our stock levels. Generally, many engine suppliers claim to have the requisite engine in stock but in reality, as soon as you places the order, they start searching the junkyards and suppliers, whatever the scrap they can find, this results in customers getting an insufficient engine which might work well for one or two months and after that those Engine left you in the even worst situation than you were in before. At BM Engine Works customers come first than any other priority and we don't just say, it but we prove it by offering you the top quality engine instantly. You can pick your required your engine personally from our location or ask for a delivery, which one you think is best and cheap for you. The BMW iX3 Engine we supply are covered by our standard warranty for your extra peace of mind, otherwise, every engine has been tested according to the manufacturer standards for its performance and quality.
Reconditioned Engine Explained
Reconditioned Engine, also known as remanufactured and rebuilt, are the Engine that have been used in any vehicle before but they have been brought back to their original condition by carrying out a lot of remanufacturing and reengineering work. A reconditioned engine have the majority of new parts and it has the ability to perform just like a brand new engine. When replacing a BMW iX3 engine, a reconditioned unit is no doubt the best replacement option.
Used Engine Explained
A used or a secondhand engine is a unit that has already been used in a vehicle and now has been sourced to be sold as a separate part. Used Engine are normally sourced from accidental or insurance abandoned vehicles, where the vehicles have been taken off the road but the Engine are still in good condition and able to offer some muscle with lots of mileage