High Quality & Tested BMWX1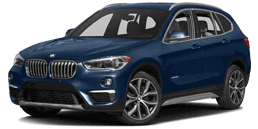 Why BM Engine Works?
BM Engine Works is the home for engine ancillary parts for all BMW & MINI models including engines, gearboxes, alternators, cylinder heads, etc. We stock, supply and fit used, reconditioned and remanufactured engines and engine ancillary parts for BMW X1. We have the most experienced staff and state of the art garage to perform engine rebuilding. Our quickest delivery procedure means your replacement part will reach you wherever you are in the UK. Get in touch with us for the best quality BMW X1 spare parts, huge savings and discounted prices and all units come with written warranty. Contact us now for the cheapest used and reconditioned engines for sale.
Fastest Delivery Mechanism
BM Engine Works has made its reputation for being the best BMW engine supplier by developing an amazing fast paced delivery procedure which means your unit gets to you within no time. Moreover, we cover every part of the UK so you are not left stranded anywhere. Call us now for the cheapest replacement BMW X1 engines.
Guaranteed Engine Satisfaction
BM Engine Works has the cheapest BMW X1 online engines for sale with the best aftersales service. What sets us apart is our excellent customer service and brilliant rates. We don't compromise on quality and every engine is inspected before delivery.